Posted on 2020-01-31 in Happenings
Friends and Family visit LA and ask if we know of anything good to do there and our response is "relationship status with LA: it's complicated"
It's tough to get there from San Diego if you don't really have a reason to go. Unless there is a very important meeting to get to, at any point along the ride you think to yourself "I could turn around and get home before I make it to LA" and that statement would be true up until about 5 miles away.

My recommendations mostly stink because we tend to really enjoy places without people – so a beach for 3 hours is a huge success. If we like a place that everyone knows about, let's be honest, we probably aren't going back to the that place until we forget about the crowds.
What we've done: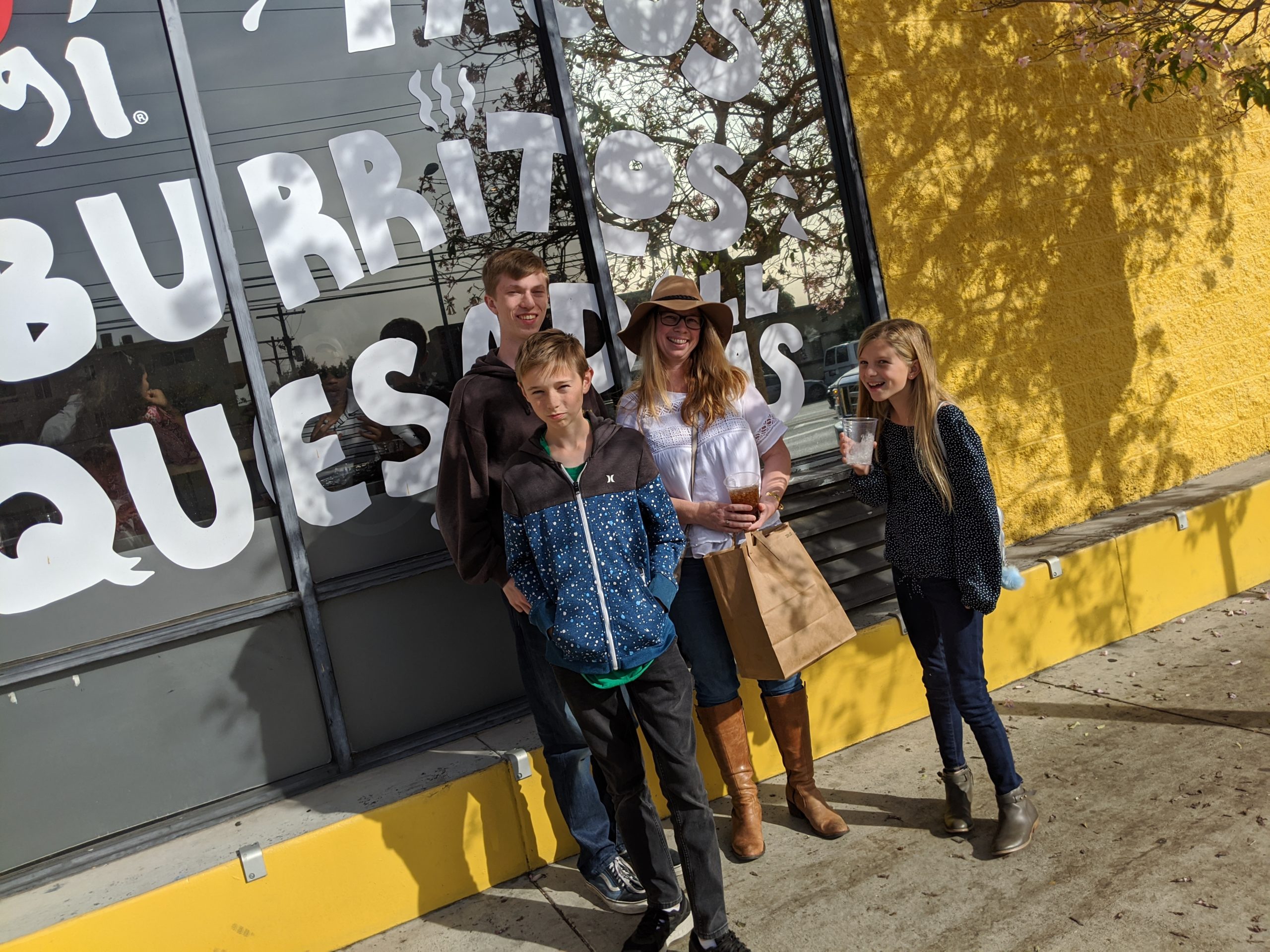 KOGI bbq
http://kogibbq.com/taqueria/
http://kogibbq.com/
If you have a chance to get some Kogibbq, definitely do that, food truck or the store – I would add an hour to any trip to stop and get some of this food.

Eataly L.A.
10250 Santa Monica Blvd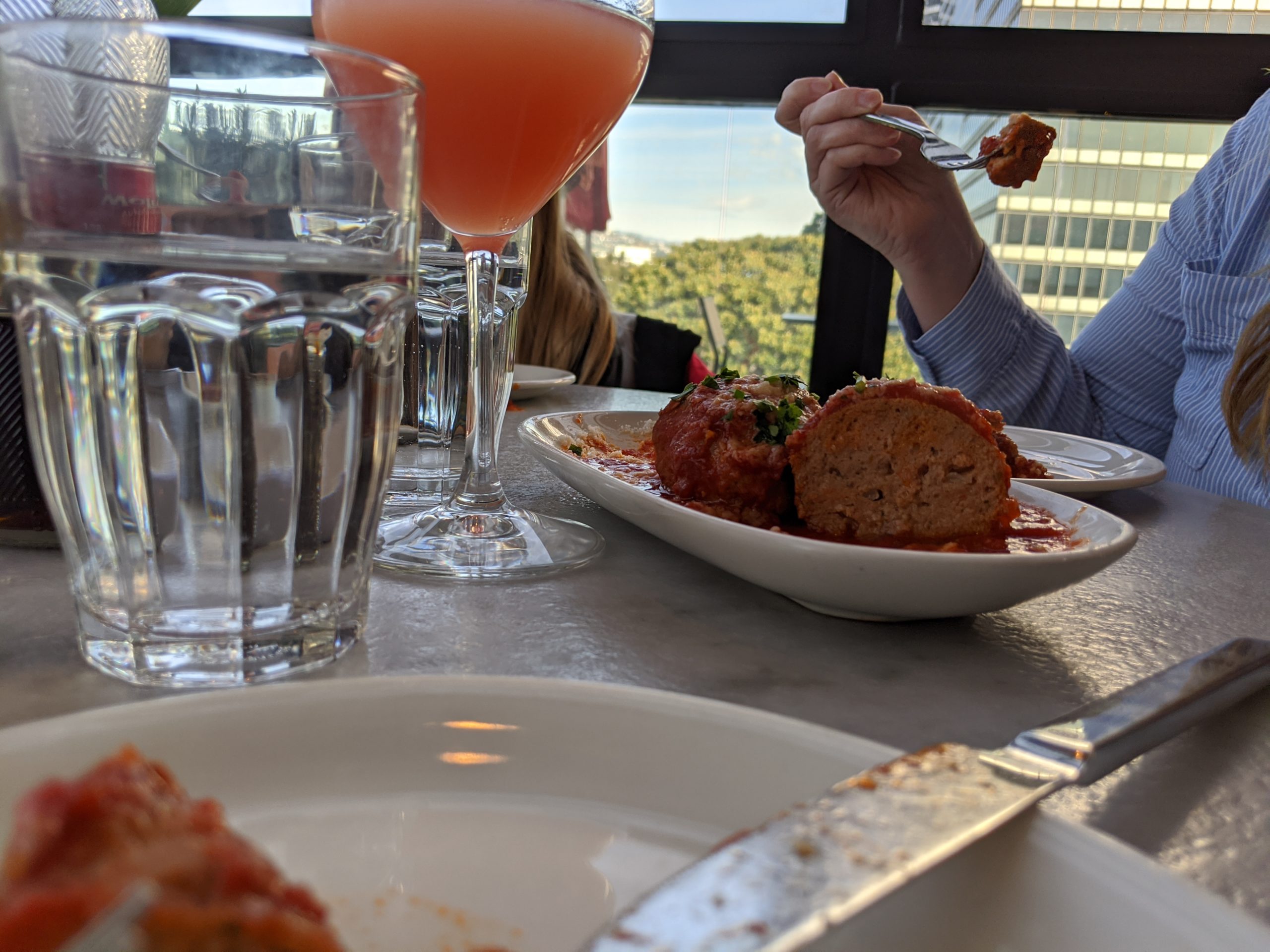 We got fat with some of the best west coast Italian food that you don't have to make at home. As far as I could tell, you could keep spending money and getting food that you were not disappointed with at all. It feels like an Ikea of Italian food, in all the best ways that could happen. Much recommend.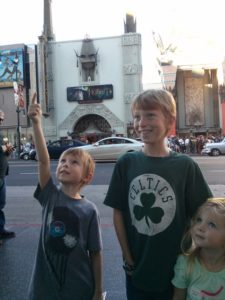 Hollywood and that Whole scene
We went there about 7 years ago and I'm still dealing with some of the experience. It was /cool/ to walk around during the day but busy as hell, lots of people and probably no place for little children after about 2pm. We saw the Chinese Theater, stars, some wax museum or other, and went to the El Capitan Theatre and had Disney sell us their Peter Pan reboot or some such. The freaks come out at night and I was trapped by crowded sidewalks and the sudden realization that I could only run while carrying 2 of the 5 in our crew away from a bad scene and would have to leave someone behind. All my children are grown now and could handle themselves so maybe we should try again.

Not recommend unless you really love crowds and LA vibes of open top unlicensed sausage carts coughed on by thousands.
California Science Center
https://goo.gl/maps/2g5PnURosGLv5R1u5
Many Science, much recommend. We saw a Space Shuttle there and it was very memorable – you could almost spend an entire day there.

Discovery Cube Orange County
https://g.page/DiscoverycubeOC?share

A nice little science museum that we've been to 2 or 3 times, easy to get to usually not crowded, better than most small town science museums but not as good as San Diego Fleet or Boston Science Museum.
Universal Studios
This place would be great if it wasn't for massive crowds. If you can be relatively sure that it isn't the busiest day, and you or your kids really like Harry Potter, than this is worth the day trip. Buy the wand and the cloak and let your kids walk around waving wands and making fireballs shoot into the sky.
Kind of recommend – get the App, take tours, avoid waits.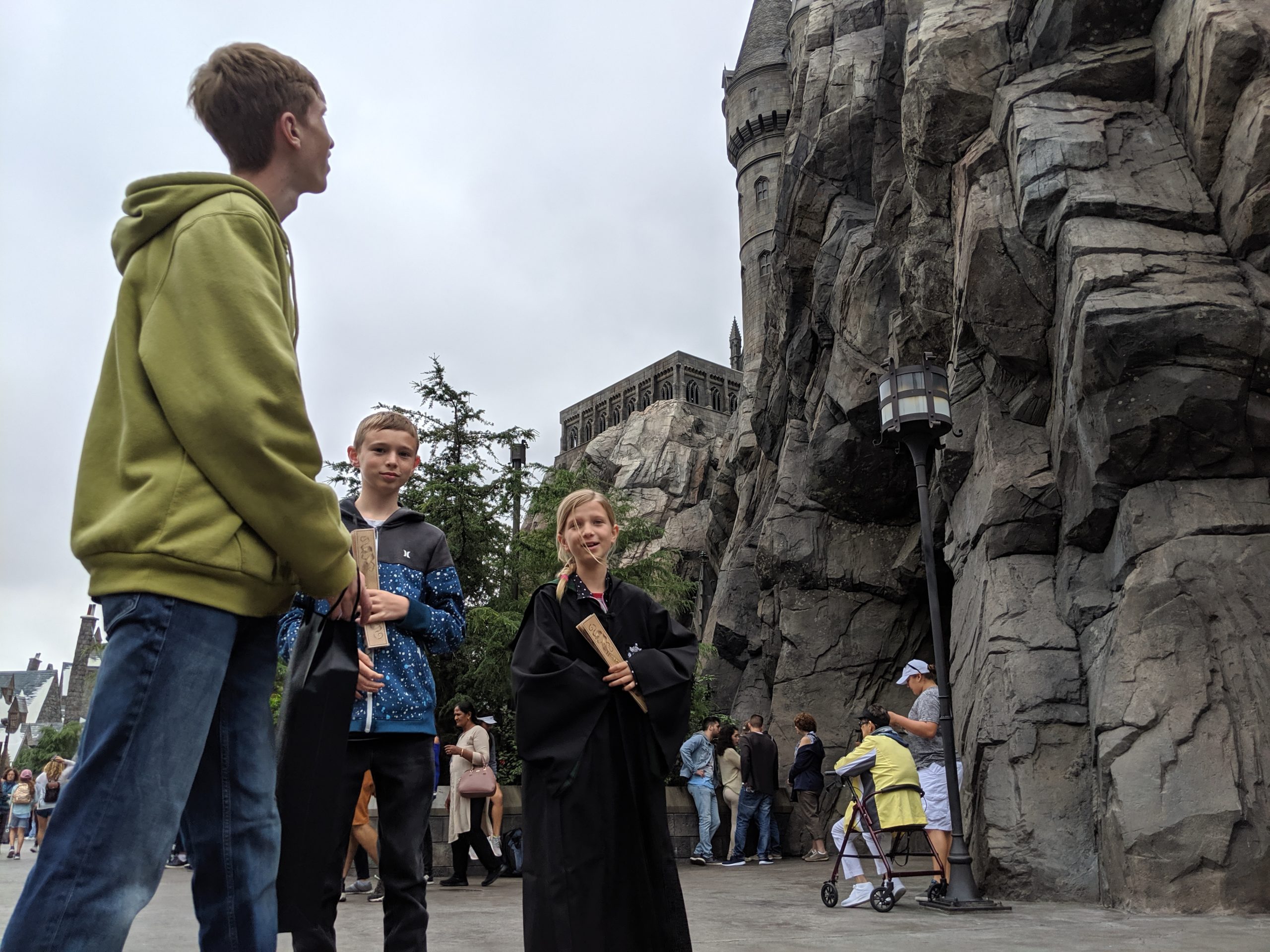 Knott's Berry Farm
Only one of us have been here… not Matt. If you like rides and fried chicken though, this is a much recommend according to Dexter.

Disney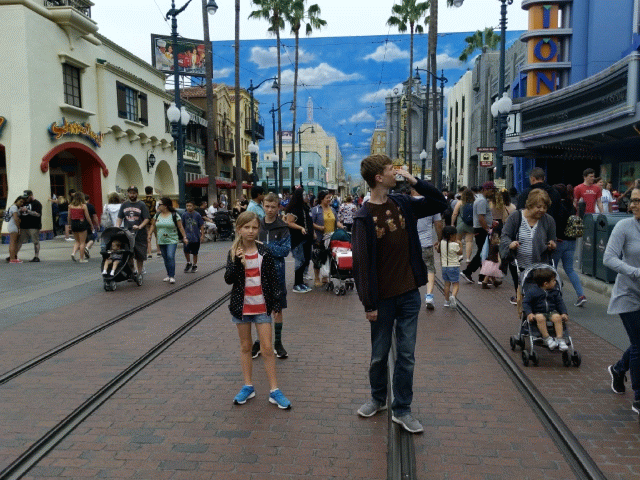 Obviously this is a worthwhile thing to do with kids. Get the App and pay whatever the extra $15 for the online FastPass thing – give that app to your oldest kid and let them game the system. We were walking right on to rides that had hour waits because our kids were making reservations for the next ride and Disney was trying to force crowds to empty areas.
Make a hard time limit (20 minutes) for waiting on lines and never break that rule no matter what 🙂
The Disney Downtown is a great place to waste half a day and get the Disney vibe without spending on a big ticket. The Lego Store and all sorts of Merch and there are a lot of different "styles" of restaurants. It's not great food, but the kids will be happy and you can get something close to tasty.