Posted on 2020-02-03 in Happenings, music
Here is a compilation of all the songs from the 2020 Led Zeppelin School of Rock Scripps Ranch Show
Posted on 2020-02-03 in music, video
Here is a playlist with all the songs from the Queen performance
Posted on 2019-10-25 in music
Chase does this thing where he hears a song and can play it pretty close on the first or second try…
This is one of those
Posted on 2019-10-23 in music
School of Rock – The Wall Part 1
School of Rock – The Wall Part 2
Here is a compilation of the first half of the show last weekend. Chase and Tatum have been going to School of Rock in Scripps Ranch for almost a full year and was their second performance.
In the Flesh
The Wall Part 1
The Thin Ice
Happiest Days
The Wall Part 2
Mother
Goodbye Blue Sky
Empty Spaces
Young Lust
One of My Turns
Don't Leave Me Now
Posted on 2019-05-02 in Happenings, music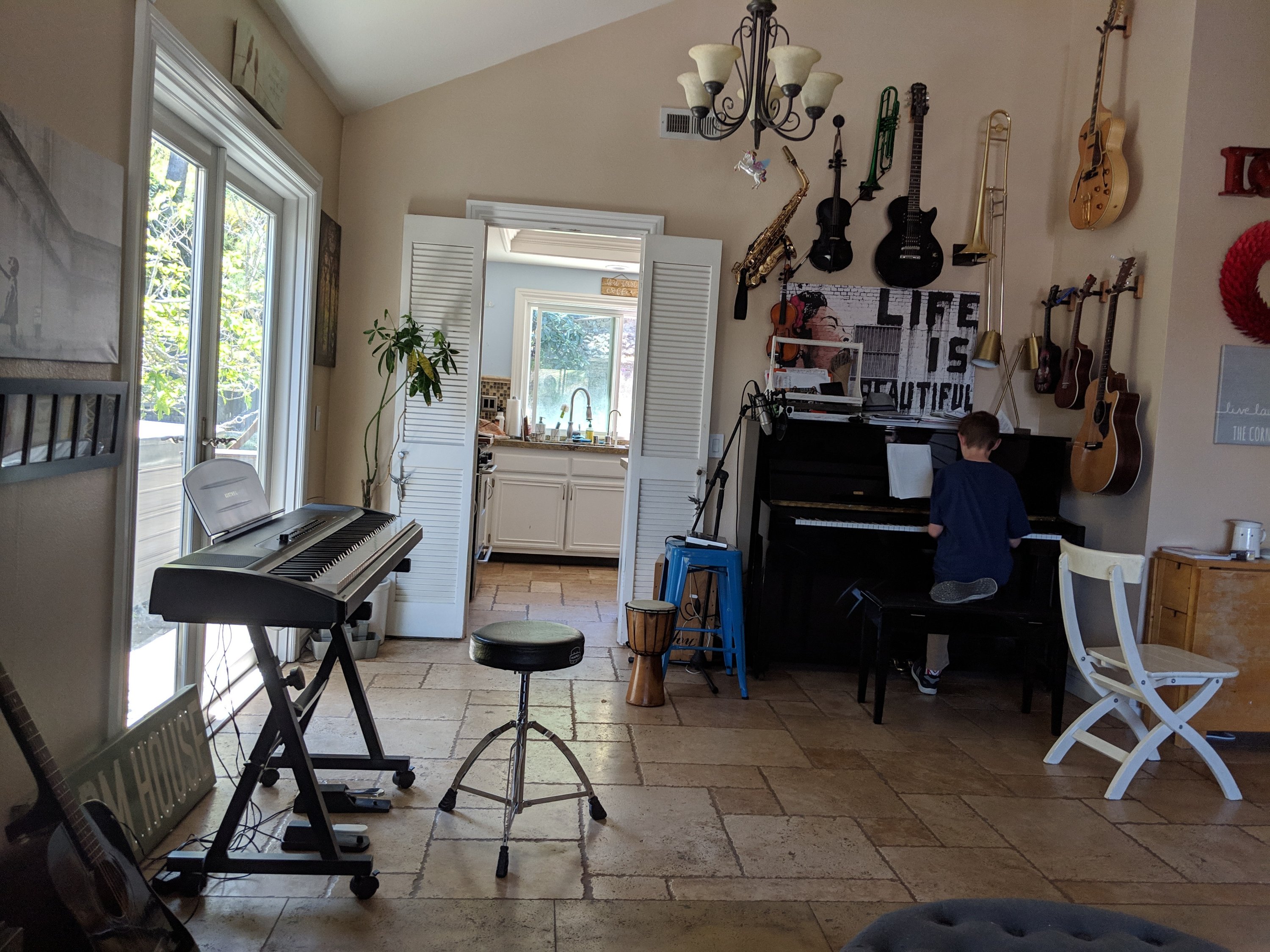 Posted on 2015-12-21 in music, singsongsats
Jingle Bell Rock
At this point, let's be honest, it's more Sing Song SomeDay than Saturday.
My first recording using the electric guitar and an amp – the sound was a bit muddled but Tatum fought though all that and sang loud enough.